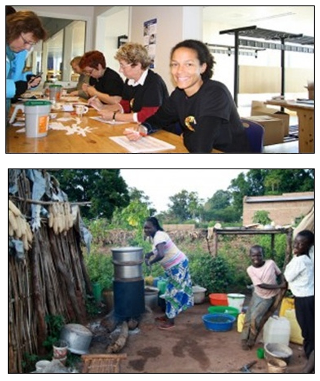 Hope Ofiriha is a partnership between European, African, Australian, and North American volunteers who work together to transform the lives of women and children in Magwi County in South Sudan—one of the most poor, remote, and neglected places in the world. We also assist South Sudanese refugee women and children stranded in Uganda and occasionally North Sudan.
We are registered as a nongovernmental organization (NGO) in Norway (no. 980 084 140) and with the Government of South Sudan. Hope Ofiriha's main office is in Torit, a town southeast of Magwi County that is the capital of Eastern Equatoria State. We also have a coordinating office in Oslo, Norway.
Through our partnerships with ChooseAneed.org, GlobalGiving, and the Omprakash Foundation, donations to Hope Ofiriha have 501(c)3 tax-exempt status in the United States. Through our partnership with GlobalGiving UK, they are also tax deductible in the United Kingdom.
The small-scale grassroots projects we sponsor help women and children overcome social injustice, disease, illiteracy, and poverty. They are designed to give a hand up—not a hand out—and generally fall into six categories: