Mission
We empower women and children living in rural communities to overcome social injustice, disease, illiteracy, and poverty. Our small-scale interventions enhance their social and economic well being and help them reach their potential.
History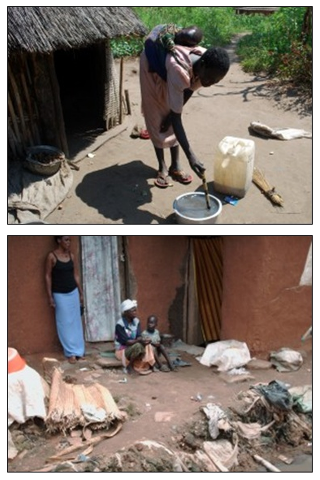 Twelve widows founded Hope Ofiriha in 1996 to provide agricultural workshops to other widows living near Onura, a remote settlement in war-ravaged Magwi County in South Sudan. A half century of near constant civil war had made South Sudan one of the poorest and most neglected places on Earth. Virtually all of the newly widowed women, like all women in the area, had never had any formal education. Hope Ofiriha's agricultural workshops proved successful at giving them the skills they needed to become self-reliant. 
We soon grew into a larger, more formal organization and became a registered nongovernmental organization (NGO) with the Magwi County Department of Community Services. Our efforts expanded to empowering widows to solve a variety of economic, environmental, educational, and healthcare challenges confronting them during the war. Village by village, we helped more and more widows take action to rebuild their lives.
In 2006, a year after Sudan's Comprehensive Peace Agreement was signed, we expanded our mission further to helping women and children—both girls and boys—throughout Magwi County. We also started assisting Sudanese refugee women and children stranded in slums in the outskirts of Kampala, Uganda.
In 2007, we became a registered NGO in Norway (no. 980 084 140). In 2010, we became a registered NGO with the semi-autonomous Government of South Sudan.