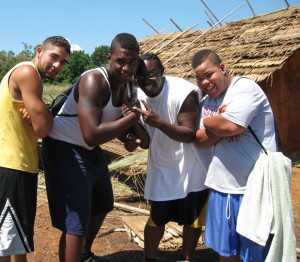 Volunteering for Hope Ofiriha in Onura, Magwi County, South Sudan, is a life-changing experience. You share your enthusiasm, time, skills, and energy, and the impact of your service can last a lifetime—for you and the people you serve.
If you can see yourself volunteering in a place where life is slow-paced and simple—but the needs are massive—you can be of immeasurable service to Onura's warm, friendly community. Volunteers help staff a primary school, two nursery schools, and a healthcare clinic as well as work with members of the community to find simple, low-cost ways to solve the problems they face.
We look for volunteers who are:
Between the ages of 19 and 50
University graduates (you don't need to be a graduate of a teacher's college or fully qualified teacher or medical professional)
Enthusiastic about working as part of a team to meet the community's most basic needs
Can commit to three or more months of service (although shorter trips can sometimes be arranged)
Conversant in English (South Sudan's official language)
Unlike many highly structured volunteer programs, our program is very much self-directed. We encourage our volunteers to tailor their responsibilities to meet the community's needs, taking into account our volunteers' skills and interests. A teacher, for example, may decide to help in the healthcare clinic or a nurse may decide to help with tree planting.
To get started on your road to becoming a Hope Ofiriha volunteer, please carefully review our information guides available for download to the right. Then click here to apply.