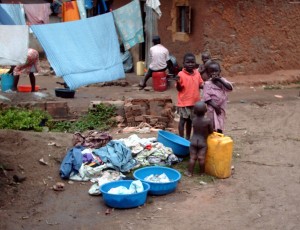 There are many simple ways you can help Hope Ofiriha transform the lives of South Sudanese women and children.
Spread the word: Join our online communities on Facebook, Twitter, and YouTube. Share our updates and videos with everyone in your network and ask them to join you in supporting Hope Ofiriha.
Dedicate your status on Facebook to Hope Ofiriha. Copy and paste this message into your profile: Support Hope Ofiriha in bringing hope to destitude women and children in South Sudan. Visit http://www.ofiriha.org to donate now!
Send Hope Ofiriha tweets. On Twitter, tweet the following to show your support: Bring hope to impoverished South Sudanese women & children. Support @HopeOfiriha & donate now http://www.ofiriha.org #charity #sthsudan #help
Set up your own personal fundraiser page: Set up a Hope Ofiriha Ammado fundraiser page, GlobalGiving gift registery or fundraiser page, or GlobalGiving UK gift registery, fundraiser page, or giving group with your own heartfelt personal message and photos and then promote it via e-mail, Facebook, and phone calls.
Add a GlobalGiving widget: Add our GlobalGiving Mairo primary school, GlobalGiving maternal health, or GlobalGiving Onura water project widgets or our GlobalGiving UK Mairo primary school widget to your personal or company website or blog.
Include a footer on your e-mails: Show your support for Hope Ofiriha by including the following footer on your e-mail: Visit http://www.ofiriha.org to help South Sudanese women & children rebuild their lives.
Stay informed: Sign up for our e-mails and receive up-to-date information on our work transforming the lives of South Sudanese women and children. Our sign up form is found on the bottom right column of every page on our website.
Take advantage of matching gifts: Many companies offer matching gift programs to encourage employees to contribute to charitable organizations. Most companies will match contributions dollar for dollar.
For more information on any of these ways to help, please e-mail us at info@ofiriha.org or use the e-mail form at the bottom of our Contact Us page.