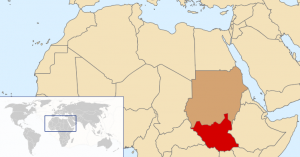 When people around the world think about suffering in Sudan, they often think about the Darfur region in the west. Unfortunately, Darfur is just one region of Sudan embroiled in the country's half century of near constant civil war. The Second Sudanese Civil War (1983-2005) largely took place in South Sudan and killed more civilians than any war since World War II. More than 2 million people, or about 20 percent of South Sudan's population, died from violence, famine, and disease.
During the conflict, rebels frequently stormed villages in the dead of night, setting homes on fire, shooting men, gang-raping women, beating the elderly, kidnapping boys to become soldiers, and taking girls for sex slaves or domestic servitude. The fighting forced an estimated 600,000 people to seek refuge in neighboring countries and displaced about 4 million others within Sudan, creating the world's largest population of Internally Displaced Persons (IDPs).
South Sudan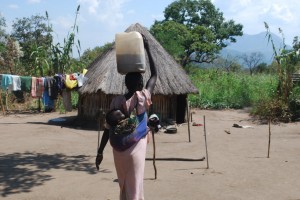 Most residents of Magwi County—the part of South Sudan's Eastern Equatoria State that Hope Ofiriha serves—fled during the civil war. Some 100,000 refugees and IDPs have now returned to Magwi alone, giving it one of the highest influxes of returnees in South Sudan. They are returning to a region that is underdeveloped even by African standards. In South Sudan:
Virtually none of the population has running water or electricity.
There is little access to safe drinking water. Most drinking water—collected from ponds, marshes, ditches, or hand-dug wells—is contaminated with parasites and bacteria.
There are almost no paved roads, making access to remote rural communities impossible in the rainy season.
More than 78 percent of school-age children are not accessing any form of education, and the primary school drop-out rate for girls is the highest in the world.
A girl born in the region is more likely to die in pregnancy or childbirth than finish primary school.
Only one in four people can get to a functioning health facility.
There is only one trained doctor for every 100,000 people.
The region's neonatal, infant, child, and maternal mortality rates are among the highest in the world.
The average life expectancy is 42 years old.
Almost half of children suffer from malnutrition, and a third of children under five are stunted because a long-term lack of food has prevented their brains and bodies from fully developing.
While malaria, diarrhea, malnutrition, and respiratory infections are the biggest killers—as in most of Africa—people in South Sudan also die from ghastly tropical diseases that have been stamped out in most of the world. These include the Ebola virus, two diseases from fly bites that cause death in bizarre ways, and a baffling syndrome that throws children into seizures and retards their development before killing them.
Making matters worse, Magwi County faces one of the highest concentrations of HIV/AIDS infection in Sudan. Between 20 and 40 percent of people living in settlements in the Omilling countryside test positive for HIV/AIDS compared to 2 percent in Sudan as a whole.
Uganda
South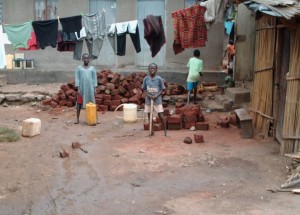 Sudanese refugee "families" living as squatters in slums in the outskirts of Kampala, Uganda, also face difficulties. Most of these "families" are widows caring for three or more children—their own off-spring, the children of relatives, war orphans, or children separated from their families.
These largely unskilled single mothers struggle to fend for their "families" in a culture that traditionally relies on the husband/father as the core wage earner. This leaves their "families" impoverished with little hope for the future. The children in these "families" cannot even go to school to escape the cycle of povery. In Uganda, parents or guardians must pay school fees to fund school buildings, books, writing materials, school meals, and uniforms. Few refugees are able to pay these fees without some form of assistance.